Links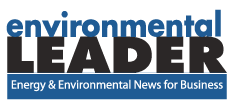 Energy and Environmental News for Business
Environmental Leader is the leading daily trade publication keeping corporate executives and the business world fully informed about energy, environmental and sustainability news.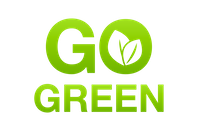 The Green 50
Case Studies of 50 green businesses. Introducing the Green 50, a collection of entrepreneurial companies that are showing what it means to run a good business, attack the most pressing problems of our time–and make serious cash along the way.

The Sustainable Energy Fund
Sustainable Energy Fund is a private non-profit organization that promotes energy efficiency, renewable energy and energy education initiatives in the Commonwealth of PA and parts of NJ, DE and MD. SEF provides a variety of services including specialized energy efficiency and renewable energy loans and leases, energy education for energy users, energy industry professionals, educators, and future leaders. SEF also advocates for sustainable energy that meets the needs of today without compromising the ability of future generations to meet their needs.

Rocky Mountain Institute
Rocky Mountain Institute is an independent, entrepreneurial nonprofit think-and-do tank that drive the efficient and restorative use of resources. Established in 1982 by Amory and Hunter Lovins, what began as a small group of colleagues focusing on energy solutions has since grown into a broad-based Institute with approximately 90 full-time staff, an annual budget of nearly $15 million, and a global reach. As a group of industry experts, thought leaders and engineers, RMI focuses on breaking through basic challenges related to energy and resources.The RMI website is a great place to learn about the latest, greenest, restorative technologies.
SUSTAINABILITY AND BEHAVIOR
---
Fostering Sustainable Behavior
The "Fostering Sustainable Behavior" website was developed to assist individuals who design programs to promote sustainable behavior (e.g., recycling, water and energy efficiency, etc.). Its purpose is simple: to provide information that can enhance the success of their efforts.
This website consists of six resources: an online guide which provides valuable information on designing and evaluating programs; discussion forums and associated email digest for sharing information and asking questions of others; and searchable databases of articles, cases, strategies and forums on fostering sustainable behavior. LEARN MORE.
CLIMATE CHANGE
---
Climate Change in Pennsylvania: Impacts and Solutions for the Keystone State
This is a user friendly report created by the Union of Concerned Scientists (UCS) and a group of independent scientists and economists that provides an in-depth look at the potential consequences of climate change in Pennsylvania. This report shows that without strong action to reduce heat-trapping emissions, PA could face dramatic changes from increases in the number of extreme heat days to a decline in economically important tree species.LEARN MORE
SIMILAR PROGRAMS
---
Portland Climate Champions

Run by the BEST (Business for an Environmentally Sustainable Tomorrow) Business Center, Portland Climate Champions recognizes businesses that have taken comprehensive, concrete actions to reduce their carbon emissions. LEARN MORE
---
Greater Philadelphia Green Business Program

The Greater Philadelphia Green Business Program was made for businesses and created by business leaders. Companies across the Philadelphia metropolitan area are making public promises to change their daily business practices to reduce impacts on the environment.  LEARN MORE
---
Green Restaurant Association

The GRA is a national non-profit organization that provides a convenient and cost-effective way for restaurants, manufacturers, distributors, and consumers to become more environmentally responsible. A great resource for restaurants, manufacturers and those looking for a green place to eat! LEARN MORE