On Tues., Aug 22nd, Sarah Hall-Bagdonas of the Northeast PA Audubon Society, and Ed Perry of the National Wildlife Federation provided a free forum on Native Vs. Invasive species, and how to  increase bird species and pollinators, and decrease mowing.
CLICK HERE to hear an audio recording of the presentation.
Here are 2 hand-outs pertinent to the evening's presentation:


This is an excellent guide to help you determine what to plant:to decrease mowing and increase pollinators and birds
Neighborly Natural Landscaping: How to Decrease Mowing and Increase Pollinator and Bird Species
Free Seminar: Tues Aug 22nd @ 7 pm in Honesdale
Ed Perry from the National Wildlife Federation will present  "Neighborly Natural Landscaping: How to decrease mowing and increase pollinators and birds". Learn ways to reduce the population decline of bird species and pollinators right in your own backyard. Learn what to plant, where to plant and where to get your plants, how to start a meadow, and how all this benefits our waterways.
Did you know running a lawn mower for one hour emits the same amount of carbon pollution as driving a car for one hundred miles?
Sarah Hall-Bagdonas, president of the Northeast PA Audubon Society will discuss native versus invasive species.
Each attendee will also receive a free "Seeds Ball".
This event is being sponsored by local Wayne/Pike County partners in conservation, SEEDS (Sustainable Energy Education and Development Support), the Northeast PA, Audubon Society, Wayne Conservation District, and Delaware Highlands Conservancy with the National Wildlife Federation.
WHEN: Tuesday, August 22 at 7:00 pm
WHERE:  Park Street Complex, 648 Park Street in Honesdale, near Wayne Memorial Hospital
PRESENTED BY:  The National Wildlife Federation, SEEDS (Sustainable Energy Education and Development Support), the Northeast Audubon Society, the Wayne Conservation District and Delaware Highlands Conservancy.
For more information, visit www.seedsgroup.net or call (570) 245-1256
DO YOU PRACTICE "HYPERMILING"?
No, it's not an extreme sport (yet) but hypermiling can help you lower your vehicle's fuel consumption. With more people traveling for summer vacation, a little attention on how you drive can go a long way towards cutting back on fuel usage. Hypermiling means improving fuel mileage in a motor vehicle by adopting certain driving techniques. Let's explore some here.
Car Maintenance:
performing regular vehicle services
properly inflating your vehicle's tires
using the proper grade motor oil
replacing your car's air filter
All of the above will help your vehicle perform more efficiently.
Planning:
carpooling
grouping your trips together and visiting the furthest destination first (a warm engine performs more efficiently),
avoiding ethanol gasoline
driving during off hours if possible to avoid traffic
removing excess weight, roof racks, etc. when not in use
parking the car for easy departure rather than driving around for the closest spot
The above are all simple ways to get better gas mileage.
Driving Techniques:
use cruise control
drive with the windows down when traveling below 55 mph and using air conditioning when traveling above 55 mph (this varies with the type of vehicle you drive)
don't let the vehicle idle when stationary more than 60 seconds
anticipate coming to a stop by taking your foot off the gas to slow the vehicle before needing to brake
The above are driving techniques to lower fuel consumption. A technique that is a little trickier to use is the "coasting" method. Similar to anticipating breaking, when traveling down hills, just let the car coast when going down hills (build up enough momentum getting up the hill).
Methods NOT recommended for lower gas consumption:
putting the car in neutral while coasting,
driving too slowly for traffic conditions
"drafting" (when driving, this is also known as "tailgating" – driving too close to the vehicle ahead, especially tractor trailers)
The last three are all potentially dangerous practices and not worth the potential fuel savings.
You can click HERE for more general information, or use Google to find recommendations for your type of vehicle.
Do you have another hypermiling tip? Send it along to us at info@seedsgroup.org and we'll pass it along. Safe travels!
Interested in sustainability? Want to know what is happening here in northeastern PA?
Everyone is welcome to the SEEDS Annual Membership Meeting
Tues. night SEPT 26 –
SEEDS Salutes SUSTAINABILITY 
SEEDS annual general membership meeting will be held Tues. Sept 26th at 6 pm at The Cooperage (1st floor) – 1030 Main Street in Honesdale. SEEDS members are encouraged to attend, but the meeting is also open to the general public to learn more about what SEEDS does, and what encouraging projects are happening in our community. Food is available for purchase. Kitchen opens at 5:30 pm.
SEEDS has invited guests to share initiatives that we wanted you to know more about:
Wayne Pike Trails and Waterways Alliance representatives will present an update about their grassroots efforts to sustainably develop walking trails along the historic railroad and Lackawaxen River between Honesdale and Hawley. Conceptual designs, including a revitalized Honesdale riverfront, will be shown and any feedback is welcome!" Visit honesdaleriverproject.com for more info.
Delaware Highlands Conservancy (DHC)– whose mission includes conserving farms, forests and waters of the Upper Delaware Region. DHC provides educational events and opportunities to engage the community, and promote a sustainable local economy. Speaker Susan LaCroix, a land protection coordinator will share details on some of their events and initiatives.
Doors and Ant Hill Farms Kitchen open at 5:30. Monique will have vegetarian and gluten free options available in addition to her usual fare.
The meeting starts at 6:00 pm.
Chair, Treasurer, and Executive Director reports and elections will be conducted. In addition we will present our year in review. Invited guest speakers will begin at approximately 6:45. The meeting is expected to end before 8 pm. Last year's minutes can be reviewed HERE
If you are planning on attending, please click HERE to RSVP so we have a headcount, and can prepare ample food.
******************************************************************
CALL FOR NOMINATIONS
SEEDS will conduct Cycle Two elections at our annual meeting on Tues. Sept. 26th. Open board positions include: Treasurer, Corresponding Secretary and a board member-at-large position. Each position is for a two year term, with 2 term limits in each position. Please let us know if you, or someone you know, would like to be considered, and submit a short bio by Sept 22nd.
Duties, as defined in our bylaws:
The Treasurer shall have the care and custody of all monies belonging to the organization. The Treasurer shall render, at stated periods as determined by the Board, a written account of the finances of the organization which will be included with the minutes of the Board at such meeting. Checks or drafts of the organization must be co-signed by two of three board members so designated by the Board.
The Corresponding Secretary shall maintain a list of members of the organization, send out meeting notices to members, and send any correspondence as deemed appropriate by the Board.
Board Members at large shall lend their knowledge, energies, and wisdom to the effective management of the organization.
Thank you for considering! If you need any further info about these duties, or SEEDS, please contact Jocelyn Cramer at jocelyn@seedsgroup.net or call (570) 245 – 1256.
If you haven't already, please click HERE to RSVP for our SEEDS Annual Meeting so we have a headcount, and can prepare ample food.
Space is limited for FREE assessment this summer… 
SEEDS provides FREE energy assessments for homeowners in Wayne, Lackawanna, and Pike Counties, thanks to continued support from PA's Department of Environmental Protection, Overlook Foundation and our members and donors.
Home owners will walk the exterior and entire interior with our team of assessors. Home owners are asked to share energy bills to help document the energy savings this program produces. Northeastern PA families are saving tens of thousands of dollars as a result of this program.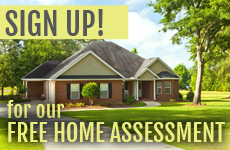 SEEDS Presents Scholarship to Ms. Zoe Cykosky
SEEDS Chairperson, David Ford, presented the scholarship check to Zoe Cykosky (center). Also pictured l to r: Nancy DeYoung, Jenna Mauder, Emily Rinaldi, Jocelyn Cramer, Kathy Dodge, Mary Anne Carletta and Jack Barnett.
SEEDS Presents Scholarship to Ms. Zoe Cykosky
SEEDS volunteers met with Zoe Cykosky, a recent graduate of Wallenpaupack High School at their board meeting this week, to present her the $1000 Scholarship she won in the SEEDS sustainability essay competition this spring. In a meeting dedicated to getting to know her and her family a bit, Zoe proved to be a deserving winner, with a bright future ahead of her. The SEEDS scholarship was issued in memory of Michael "Jake" Burkhardt who was a student intern with SEEDS two summers ago. Jake was a young, though dedicated, environmentalist who gave much to our community in his short 19 years.
Zoe and others entered their essays on the following: How can the United States promote economic growth and clean energy at the same time?  How can rural communities like northeast Pennsylvania do the same?
Zoe, her mother, father and sister, were invited guests at the SEEDS board meeting, where she was able to learn more about SEEDS and their community work, and where the folks from SEEDS could also meet them, and share input on why her essay was selected. Although Zoe's essay was thoughtful and well informed, she admitted the question prompted her to research the topic, and she learned a great deal more in the process, thus planting the "SEEDS" for a envisioning a cleaner, greener economy.
Ms. Cykosky will be attending Penn State's Main Campus this fall, and will be a marketing major.