Resources & Sponsors

Below are some resources to get you on your way to making your business more sustainable.
The contact list provided was gathered from our recent SEEDS seminar,   "Energy Efficient Lighting for your Business." Please reach out to any one on this list to help you get started on a lighting upgrade project for your business.
---
Jocelyn Cramer                                                 Executive Director                           SEEDS of Northeastern, PA
Jocelyn@seedsgroup.net                                                                                           1030 Main Street
                                                                                                                                 Honesdale, PA 18431
---
Tom Finn                                                             Account Manager                            Schaedler Yesco
(570) 595-3804 x2507                                                                                                 tfinn@sydist.com
---
Andy Bell                                                             Outreach Professional                   PPL Electric Utilities/DNV KEMA, Inc.
(484) 538 – 2700 x42621                                                                                            940 W Hamilton Street
andrew.bell@dnvkema.com                                                                                        Allentown, PA 18101
---
E-Power Program Hotline                                                                                             Tel: (866) 432-5501
http://www.pplelectric.com/e-power                                                                            Fax: (866) 372-3978
---
Kurt Bauman                                                      Executive Director                           NEPA Alliance
(570)655-5581 x 237                                     Nonprofit & Community                    1151 Oak Street
kbauman@nepa-alliance.org                      Assistance Center (NCAC)              Pittston, PA 18640-3726
---
To download rebate applications from PPL, visit their website at http://pplelectric.com/e-power/resources.
From posters to purchasing options, we have tried to do as much of the work for you so all you have to do is get your fellow employees on board.  Soon you'll be having a lesser impact on the planet and hopefully seeing some savings!
LIGHTS POSTER free download – Did you remember to turn off the lights?
---

FOR HOTELS - EcoGreen Hotel
This company offers consulting services for making the hospitality industry more sustainable and at the same time decreasing a business's bottom line. Even if you don't plan on hiring them for consulting services, the website is a great resource that lays out where to get started and gives case studies of hotels' successes.

FOR OFFICES - Sustainability at Harvard: Green Office Resource
There are tons of actions if you need ideas of what to do next in your office to be sustainable, such as closing blinds at night in cold weather, reducing paper margins so as to decrease amount of paper needed to print, and having reusable bags available for employees to use during lunch. They also have actions broken down by difficulty so you can tackle the simpler ones first.
FOR RESTAURANTS - Dine Green
Non-profit that offers certification for green restuarants based on recycling and composting. This is a good source for case studies of businesses that have saved on their bottom line through sustainability.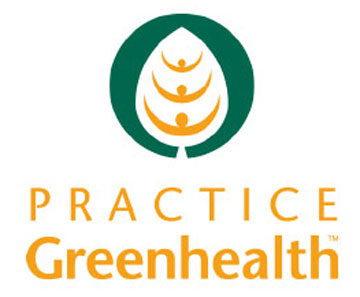 FOR HOSPITALS - Practice Greenhealth
Fantastic source for information on making the hospital environment safer and more sustainable. Mayn hospitals. This will give you resources of how to decrease wastes in the hospital sectors, links for sustainable purchasing such as PVC free material and design options.
Wayne Business Conserve is sponsored by SEEDS and:

Workforce Wayne
Workforce Wayne is a non-profit organization with a mission to create a more effective workforce delivery system through developing career opportunities; strengthening the skills of the workforce; and supporting lifelong learning in Wayne and Pike Counties. The initiative is innovative in nature- calling for collaboration, communication, and cooperation of many "non-traditional" workforce entities- and regional in that it encompasses the entire county and includes regional partners.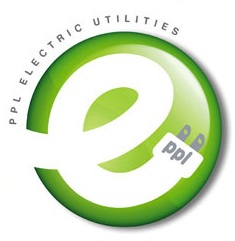 PPL Electric Utilities
PPL Electric Utilities Corporation is a subsidiary of PPL Corporation (NYSE: PPL) that provides electricity delivery to nearly 1.4 million customers in 29 counties in PA. It has consistently ranked among the best companies for customer service in the united states. more information is available at www.pplelectric.com.For years, PPL Electric Utilities has been helping its customers understand how they use electricity so they can become more energy efficient. Now, the company has expanded its efforts to provide customers with new programs designed to help customers achieve measurable reductions in their electricity use. The E-power initiative of PPL Electric Utilities offers residential, business and institutional customers with tools, information and financial incentives to help them use energy more efficiently, save money and reduce their carbon footprint. To learn more about E-power and how it gives its customers the power to make a difference, visit www.pplelectric.com/e-power.