Advisory Committee
SEEDS is honored to have respected members of the environmental community become SEEDS advisors, adding their expertise to the functioning of our organization. If you have been invited to join our Advisory Committee, or think your skill-sets would help us further our mission, please click HERE to submit your information.
Richard Pedranti – Richard Pedranti is an architect specializing in Passive House and high performance building. He attended Pennsylvania State University and the Graduate School of Design at Harvard University in order to earn his Bachelor of Science (Major in Architecture) and Masters of Architecture, respectively.  Richard oversaw the design and construction of many large projects including the renovation of the Charlie Rose Production Studio and the delivery of an essential component of the Tokyo International Forum, and later came to found his own firm, Richard Pedranti Architect, in the Lower West side of Manhattan. Licensed in Pennsylvania, New York State, and New Jersey, and member of the American Institute of Architects, Pedranti now specializes in energy efficient residential and small commercial projects in Northeastern Pennsylvania, New York City, and Philadelphia with a particular focus on Pike County projects. Richard became a Certified Passive House Consultant (CPHC) in 2012. He is also a Certified Passive House Builder (CPHB), a Certified Passive House Institute US (PHIUS)+ Rater, and a Residential Energy Services Network (RESNET) certified home energy rating system (HERS) rater.
Brian Stafford – Brian is a Project Manager of Customer Service Innovation Delivery at PPL Electric Utilities. His work at PPL focuses on improving the customers' experience when interfacing with PPL on Energy Efficiency and Distributed Energy Resource (DER) projects. PPL has offered energy efficiency programs since the 1970s. Their current Act 129 programs have been around since 2009 and have helped PPL customers reduce their energy usage equivalent to taking over 460,000 homes off the grid for one year.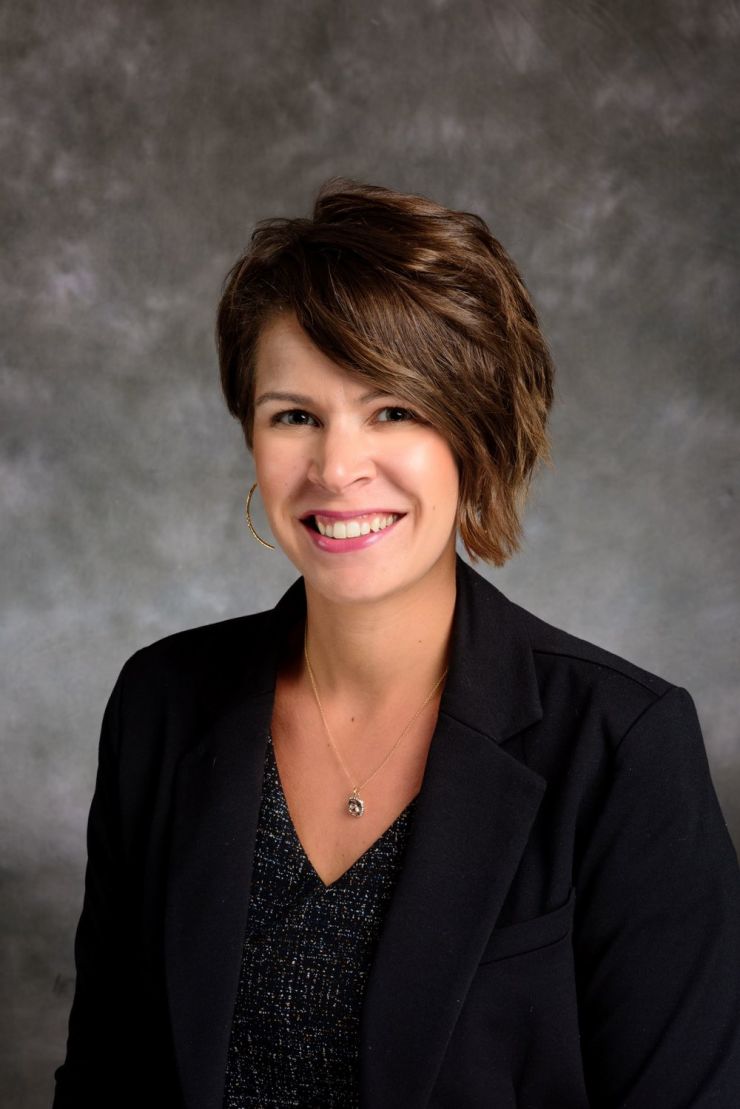 Ryanne Jennings – Ryanne is the Executive Director at the Wayne County Community Foundation. Previously she was the Executive Director of The Cooperage Project in Honesdale from 2016-2019. She is a Temple University graduate with her degree in Public Health and moved back to Honesdale with her husband Jim in 2016 to raise her family. She has her certificate in Nonprofit Management from Temple University and a certificate in Nonprofit Leadership from the University of Scranton. When living in Philadelphia, Ryanne worked at The Food Trust, a large national food access and nutrition education organization in Philadelphia.  Ryanne serves on the board of the Family Center, is an active participant in the Wayne Tomorrow! Initiative and volunteers with the Wayne Pike Trails and Waterways Alliance and The Cooperage Project. She is an avid reader and enjoys spending time with her family, hiking, gardening, running and cooking. SEEDS is grateful to have Ryanne advise our organization on fundraising and development.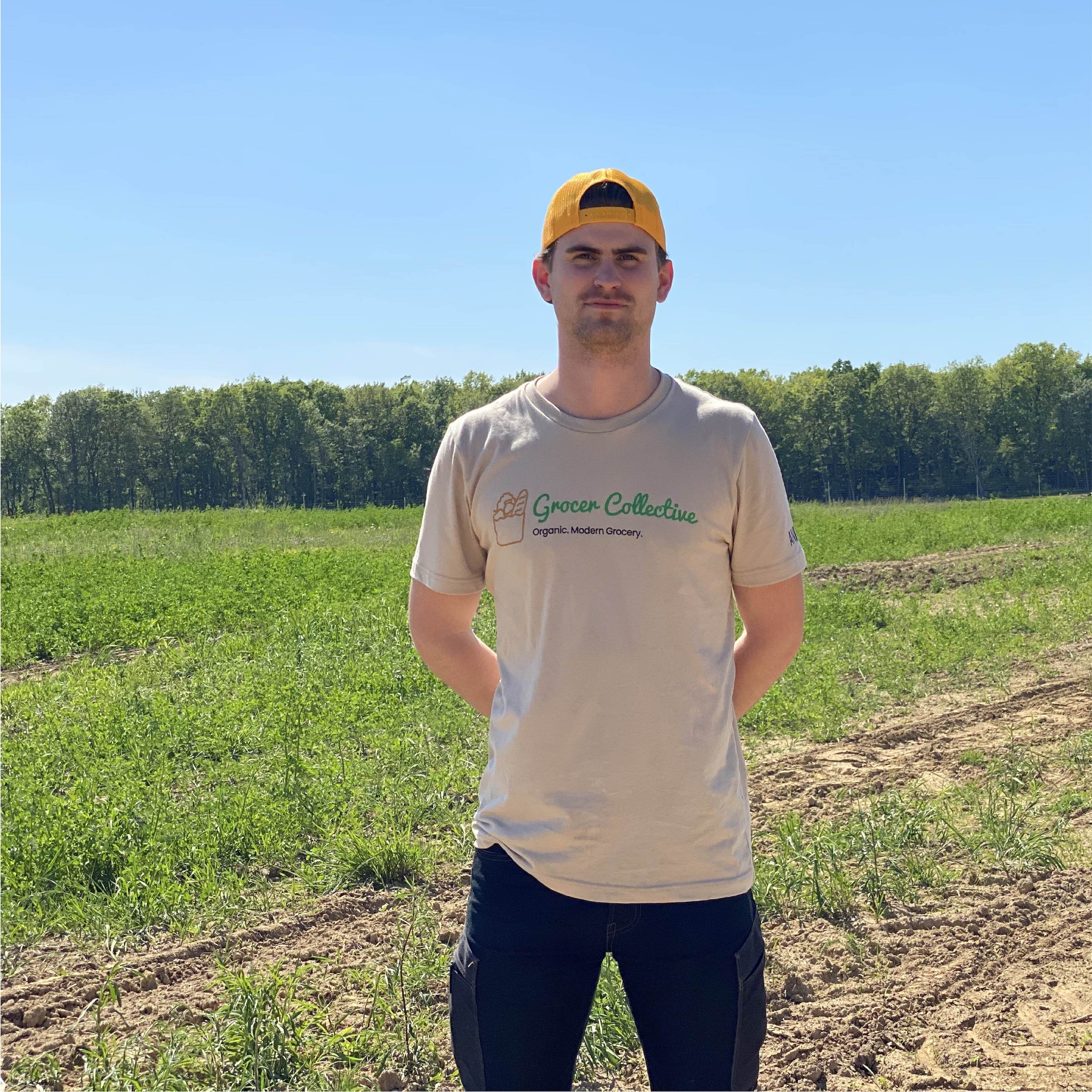 Andrew Drewchin – Starting in part-time solar energy sales, Andrew has worked in the renewable energy industry since 2015. He quickly moved into management-level operations, finance, and software development due to rapid growth in his company and the New York City, Long Island, and New England solar energy markets. Andrew has since expanded his industry focus and partnered with a variety of companies and clients which have completed over 30MWs of commercial solar carports, residential and commercial electric vehicle charging stations, and sustainably developed urban agriculture projects. He now operates Gincgo, Inc., which provides web development, digital marketing, and alternative energy development consulting to mission-driven companies throughout the United States.
Savannah Brunette – Savannah is a consultant in Deloitte's Government and Public Services practice. Her background includes human-centered design, strategy, and customer experience to help government, non-profit, and commercial organizations better serve people. She is passionate about social impact, community, and sustainability, previously working with 20+ nonprofits including SEEDS! She is a graduate of The Pennsylvania State University where she studied Marketing at the Smeal College of Business. 
Nick Hindley – Nick is the owner of Environspec & PA Home Energy Consultants and has been in the inspection business for more than twenty years. He has over 30 years of experience in building and construction. Nick is a BPI Building Performance Institute Energy Auditor. Nick developed and conducted the first trainings for our assessment programs – training area high school students to perform energy assessments. SEEDS offers these assessments free each summer (pending funding) to local residents of our region. 
Bob Mermell – Bob has offered to help SEEDS with advertising and promotional assistance. Bob has had a lengthy career in media, and we are thrilled to have his input! He and his wife have retired to Florida, but they still stay in touch.
Larry Reeger – Larry is the Sustainability Coordinator at SUNY Sullivan and works as an Associate Professor of Green Building and Renewable Energy Technologies teaching tomorrow's green work force. Larry has developed, refreshed and implemented over thirty different courses while working as at the college.  Larry's diverse and extensive experiences include working as an engineer and technical trainer in an automated manufacturing facility, certified journeyman machinist, certified building analyst, residential construction, and working at a local wind farm as a wind technician. Larry has been trained by the US Department of Energy and is recognized as a solar trainer in the Solar Trainer Network. He has helped SEEDS collaborate with Wayne County's local Habitat for Humanity Building Committee to use solar technology for Habitat homes. Larry helped lead our Heating Efficiently forums in 2014 and more recent home energy efficiency programs, and helps train our assessment team members. SEEDS is fortunate that he fits us into his very busy schedule!
Julie Hudson – is a former SEEDS board member, is Vice President of Development at Mighty Earth. Julie earned a B.A. in Economics and Environmental Studies and also earned a M.A. in Environmental Policy from The George Washington University. Some of her career highlights include serving as a Development Director for 350.org, Development Director at National Sustainable Agriculture Coalition, Grassroots Organizer and Policy Associate for Sierra Club, and Land Policy Associate for The Wilderness Society. Julie has given her time and advice generously to SEEDS for many years.
Gordon Smith – Gordon is certified by the Building Performance Institute as a Building Analyst, Envelope Professional, Heating Professional, A/C & Heat Pump Professional, and Whole House Air Leakage Control Installer.  Gordon is an approved PV and Solar Thermal installer in both the NYSERDA program and the former Sunshine program, and an approved wind installer in the NYSERDA program. Gordon is President of Renewable Energy Solutions, and President of Black Cherry Services. He performs energy audits, most types of construction and renovation – plumbing, heating, A/C, heat pumps, wood boilers, electrical, doors, windows, insulation (both spray foam and dense-pack cellulose). Gordon is interested in all things energy-efficiency related and hopes to build a Passive House with super-efficient insulation, doors, and windows.
Gordon Smith's professional contact information can be found on our "resources" tab, in the local contractors section.
Mary Anne Carletta – Mary Anne is a former Associate Professor of Biology & Environmental Science at Georgetown College in Kentucky, teaching about climate change, energy conservation, and renewable energy. Now retired, she continues working on these issues as a community volunteer, including a local leadership role in NASA's Earth to Sky program, a growing partnership among NASA, the National Park Service (NPS) and the US Fish and Wildlife Service (USFWS), which work together, enabling educators and science communicators access to and use of relevant science, data, and educational products in their work.
Mary Anne earned a B.A in Mathematical and Computer Sciences from Colgate University, an M.S. in Computer Science from Rutgers University and her Ph. D. in Environmental Science from Rutgers University. Her research has included ecotoxicology with an emphasis on aquatic and wetlands habitats, and the effects of pollutants on individual organisms, populations and communities, including endocrine disruption.  Mary Anne and her husband and SEEDS board member, Jack Barnett, live in a net-zero home in northeastern PA. Mary Anne previously served on the Board of SEEDS during a sabbatical from Georgetown. She is also one of our champion fund-raisers. SEEDS is very lucky to have her knowledge and passion enhancing our Advisory Committee and the greater community.
Blair Buselli – You may recognize the Buselli name. Buselli Heating and Plumbing is a family-run business in Beach Lake, PA and has served this area for many decades. Blair was interested in solar technology and took advantage of SEEDS' sponsored solar training in 2009 to learn more. Blair fully embraced this technology. Blair has since become a PA and NY approved solar installer, and is a NABCEP (The North American Board of Certified Energy Practitioners) Certified Installer. Blair started Shekinah Solar and has been helping to increase the renewable energy generated in our area by installing solar arrays ever since. He can install solar PV (photovoltaic – or electricity) as well as solar thermal (hot water) systems, that blend perfectly with his plumbing background. Blair and his brother Bob have graciously donated their time and expertise to our Do-it-Yourself Solar Workshops.
Blair Buselli's professional contact information can be found on our "resources" tab, in the local contractors section.
Michele Sands – Founder and first Chair of SEEDS, Michele is a retired librarian, English and technology teacher from New York City, first in the public school system, then at Ethical Culture Fieldston School. Investing her retirement savings in her future, she and her husband insulated their old farm house in northern Wayne County, then installed geothermal and solar photo voltaic panels—and she drives a Prius. She walks before she talks.  She, her husband Art Goldberg and son Ben ran the non-profit Fair Hill Farm therapeutic riding facility in Tyler Hill, PA until 2020 when she and Art retired to Maryland. Michele was instrumental in forming the Clean Energy Co-op, a spin-off from SEEDS. Thank you, Michele for your vision and passion in starting SEEDS in your living room!
Zachary Jennings – Zachary is an attorney in the law firm Jennings & Jennings, LLC located in Honesdale, PA. The firm's major areas of practice are real estate closings and litigation; small business representation; contracts; and wills, trusts and estates. Prior to practicing law, he was a mechanical engineer working in various fields including precision sheet metal manufacturing, automation and commissioning of ISO classified spaces, and industrial HVAC design and construction. Zack received his B.S in Mechanical Engineering from Penn State University and his J.D. from the Thomas M. Cooley Law School.
Dr. Carl J. Milks, MD FAAP, FACAAI – Now retired, Dr. Milks practiced medicine for decades, specializing formerly in pediatrics, and later in Asthma Allergies and Clinical Immunology. He went to medical school at the University of Michigan and completed his pediatric residency at Tulane University. Dr. Milks has numerous certifications, professional association affiliations, teaching experiences and publications. SEEDS is fortunate to have Carl advising us on "indoor air-pollution", helping SEEDS share information about chemical pollutants and irritants found in our cleaning products. He presented at several of our forums on the subject.
Jamie Reeger – Jamie has a Masters of Science in Ecological Teaching and Learning from Lesley University in Cambridge MA as well as a Bachelors of Arts in Elementary Education and Environmental Science from East Stroudsburg University.  Environmental education has never been a job for Jamie, but instead a true passion, leading her to share her knowledge and wonder of being part of an incredible planet. Jamie has nearly 30 years working in environmental education in Northeast PA and is currently the Director of Environmental Education at Lacawac Sanctuary. Beyond environmental education Jamie enjoys spending time with her husband Larry Reeger (another advisor), and two children, Leah and Caden.  Jamie is an avid gardener and tries to grow much of the family's food for the year.  Eating local whole foods is another way she believes she can affect positive change for Earth and her family.  She also enjoys biking, skiing, camping, canoeing and anything outdoors.
 (last updated March 2021)
If you are interested in joining our Advisory Committee and have expertise that would serve our community, please click HERE to submit your information.