Current SEEDS Board Members
Katharine Dodge – Chair
Kathy is one of the founding members of SEEDS, holding leadership positions from 2008 until the present. She thinks that SEEDS is one of the most inspiring groups she has ever worked with.
She holds a BFA from Rhode Island School of Design and a MA from Marywood University. She moved to Wayne County in 1972 to work as staff illustrator at Highlights for Children Magazine. She lives on an old farm in Lake Ariel with husband Pete Snyder where they raised two sons, and continue to raise most of their own food. They have solar power and a geothermal system.
Kathy has been a board member of the Northeast PA Audubon Society since 1974. She is active in peace and justice issues, and environmental education (including spending 4 years creating a mural at Wayne Conservation District, to be used for environmental education).
She now volunteers her art skills to help her favorite organizations raise money. You can read "Words from our Chair" in our SEEDS free monthly e-newsletters. To sign up, click HERE.
---
Sue Currier – Assistant Chair
Sue served as the executive director of the Delaware Highlands Conservancy from 2003 to 2016, a non-profit land trust working with farmers and forest landowners in New York and Pennsylvania. Prior to her work in conservation, Sue led marketing teams for a global telecommunications manufacturer.
In addition to SEEDS, Sue is active with local non-profit boards including the Downtown Hawley Partnership and Farm Arts Collective.
---
Jocelyn Cramer – Board Member at Large
Jocelyn Cramer is a lifelong lover of music, arts, theatre and the environment. She was executive director/founder of The Ground Floor Theatre Lab in New York City for nearly 10 years, then developed a business management career for over 12 years before returning to northeastern PA full time in 2011.
Jocelyn was SEEDS' first executive director, and remains on their board. She is also Vice-Chair of the Board of Directors of Sustainable Energy Fund (Allentown) and on the board of The Cooperage Project in Honesdale. In January 2020 she was extremely proud to have been the first woman to be elected as a Wayne County Commissioner.
She lives in Damascus Township with husband Michael Rollison.
---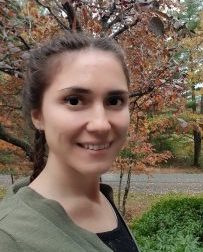 Olga Trushina – Executive Director
Olga has more than a decade of professional experience in energy and sustainability disciplines. She has specialized in energy-related consulting and content development for individual companies. Olga also served as an auditor with the Federal Energy Regulatory Commission (FERC), ensuring compliance of jurisdictional companies in the wholesale electric power, natural gas pipeline, and oil pipeline industries.
Olga enjoys snowboarding, hiking and biking with her family and is an avid history buff.
---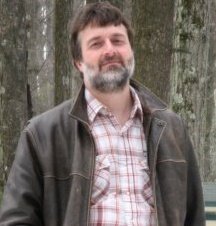 Jack Barnett – Sustainable Food Circle Rep
After nearly a 30 year career in the telecommunications industry, Jack is now a local advocate and volunteer for sustainability, local farming & food, and solar energy. His on-going project is a super-insulated, net-zero solar home and vegetable garden near Hawley, PA, owned with his wife, Mary Anne Carletta. Jack has served as a past chair of a chapter of the American Solar Energy Society, and is also a co-founder and current president of the Clean Energy Co-op Inc. (which spun out from SEEDS in 2014; learn more at www.cleanenergy.coop).
Jack holds Electrical and Computer Engineering degrees from Clemson University and Carnegie Mellon University.
---
Jane Bollinger – Recording Secretary
Growing up in in Southeast PA in a home where mom cooked three meals a day "from scratch," Jane developed a lifelong taste for "real" food that today fuels her passion for promoting sustainable agriculture and advocating for farmers, who deserve to make a living wage.
Jane is a member of the volunteer working group Wayne Agriculture Tomorrow and past co-chair of
Wayne County Grown. For a decade of summers, Jane did a live cooking demonstration at the Wayne County Farmers Market.
Before retiring to the country, Jane held editing, reporting and writing positions at ABC's Good Morning America, The Scranton Times-Tribune and The River Reporter. Jane currently serves as president of the board of trustees at Bethany Public Library.
Ever the "foodie," Jane can always find time to cook "from scratch" at home. She lives in the wilds of Dyberry Township with her husband David Huggard on a dead-end dirt road with the bears and the wild turkeys.
---
Jenna Wayne Mauder – Education Circle Rep
Jenna currently serves the community as the Agriculture and Food Program Manager at The Cooperage Project in Honesdale, PA. With a degree in elementary education, her experience has been primarily in environmental education, program development and public outreach. She is most passionate about exploring our human need for a healthy natural system, and reconnecting with nature to develop an understanding of cohabitation.
Jenna resides in Cherry Ridge Township of Wayne County, PA with her husband, two children and a dog.
---
David Ford – Governance Circle Rep
David comes to SEEDS with a background in technology and a strong interest in sustainability and community involvement.
Prior to retiring to Wayne County David spent over 30 years in various technology roles, ending as an Executive Director at JPMorganChase responsible for engineering of the firm's critical infrastructure services. He has served as the SEEDS Chair, and is also an active volunteer with his church and other community organizations.
David holds a degree in Computer Science from Rensselaer Polytechnic Institute. He currently lives in Honesdale with his wife Denise.
---
Andrew Drewchin – Energy Circle Rep
Andrew is the chair of the SEEDS Energy Circle. He has worked in the solar energy industry since 2015. Andrew has experience in sales, operations, and finance for both residential and commercial projects. He now operates his own company, Ginko, managing renewable energy projects throughout the northeast.
---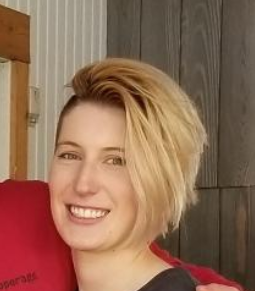 Allaina Propst – Treasurer
Allaina was born and raised in the woods outside of Honesdale, PA. She earned her degree from Bryn Mawr College in economics and middle eastern studies. Allaina returned home to Honesdale and now owns and runs Here & Now Brewing Company. After purchasing her building in 2013, she spent the next 4 years renovating it, taking time to find the balance between historical accuracy, modern functionality and energy efficiency.
Allaina's mission is to help create a more sustainable local economy the old-fashioned way by sourcing products as locally as possible, reducing waste, and just doing the right thing. In addition to food and beer, Allaina loves long walks in the woods, skeeball, spreadsheets and that rewarding feeling when the last piece of the puzzle fits in perfectly. Allaina is also treasurer of the Clean Energy Coop.
---
Charles (Chuck) SanClementi – Board Member at Large
Charles moved to Hawley, PA from Manhattan in 2005 and became a full-time resident with his family in 2009. Born and raised in New Jersey, he studied at Pratt Institute and William Patterson University, then worked and lived in New York City. A former conservation assistant for The MET, Chuck's professional experiences include managing fine art galleries, running an independent fine arts installation and logistics business, and instructing at NYU Graduate School. In 1995, he co-founded a 501(c)(3) nonprofit organization, an online fine arts reference library. With a master's degree in fine art, Chuck is accomplished in wood working, design and construction, and brings a lot of handy know-how to the table.
In 2016, while serving as a board member for his residential community, Chuck successfully organized a grassroots information campaign stopping Kinder Morgan and Tennessee Gas Pipeline Company from extracting 4 million gallons of lake water in Pike County to test a newly constructed 13 mile section of one of their fracked gas pipelines running through Wayne and Pike counties. The hard-fought effort prevented a proposed months-long lake siphoning project that would have required the use of approximately 1,600 tanker trucks in an otherwise
quiet residential community. It was at that time he first learned about SEEDS and has avidly followed it ever since. "I'm honored and excited to be more directly involved with these environmentally indispensable issues," he said.
---
Devan George – Outreach Circle Rep
Devan is a Honesdale, PA native. She attended Honesdale High School and volunteered with and learned from many local environmental organizations, such as NEPA Audubon, SEEDS, and Lacawac Sanctuary. These interactions sparked a lifelong passion for the environment and inspired Devan's career plans.
Devan received her B.S. in Environmental Conservation and Sustainability from the University of New Hampshire and a M.S. in Entomology from University of Delaware. Before starting her current role as the Communications Coordinator with Pike County Conservation District, Devan worked for the United States Department of Agriculture, in their agricultural research service, Dow AgroScience as a research and development intern, Cornell University as a summer researcher and Lacawac Sanctuary as an environmental educator.
Environmental education being a lifelong passion of hers, Devan always made time for sharing what she was working on and the things that she learned with the communities she lived in. So taking on the responsibilities as an Outreach Circle Rep at SEEDS is right up her alley!
---
Special thanks go to our past board members including Denise Bussiere, Krista Gromalski, Shannon Brown, Chuck Heyn, Michele Sands, Jean Smith, Stu Badner, Pat Sanders, Cindy Matthews, Kim Emmett, Danielle "Doni" Hoffman, Luke Turano, Jamie Knecht, Kayleigh Cornell, Mary Anne Carletta, Colleen Campion and Ella Hoerning.