Get Involved: Become a Member!
What a great time to get involved and become a SEEDS member….
2018 is our 10th Anniversary! 
None of the accomplishments SEEDS has made would be possible without a very dedicated group of volunteers. In some cases, we have folks who are very knowledgeable in solar energy and policy, environmental science and education, energy auditing, green cleaning, local food, and home improvements. In other cases, we have folks who are learning a bit more all the time, and want to help make our region more sustainable. They help with office administration, supervise students, help with fundraising efforts, and making all our free forums and programs happen.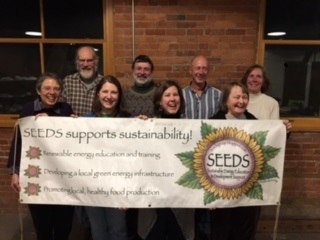 MEMBERSHIP
Join SEEDS by becoming a member. Annual dues are only $10 per year. You can sign up HERE and make your dues payment from our home page.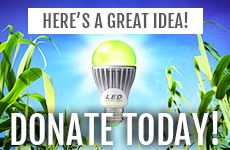 Any amount above your dues amount will go toward our mission, and is greatly appreciated. You will receive our monthly "Good News" e-newsletter, which announces all of our upcoming free workshops and programs, shares local sustainability initiatives as well as state, federal and global renewable energy updates. Additionally, join us for our annual membership meeting each September. Members have voting privileges.
If you have a desire to work with the SEEDS community in our mission to promote renewable energy, energy efficiency and sustainable living, then we would love to have you.
Remember to make your dues payment by clicking HERE.
And welcome to SEEDS!