Energy Conservation
ENERGY CONSERVATION & EFFICIENCY
According to World Watch Institute, world electricity demand is expected to double between 2000 and 2030. More demand for electricity means more demand for energy sources. As we are learning, most of our current reserves of energy resources are finite. As the supply of cheap energy decreases, prices will most certainly go up. By implementing simple, affordable and often money saving conservation practices and installing efficient equipment, we can become part of the solution.
---

Climate Trust Carbon Calculator
The Climate Trust is a non-profit which provides carbon credits and climate consulting services. They also are a great resource for keeping up to date with news pertaining to greenhouse gas emissions and reduction technology.

CarbonFund Business Carbon Caluclator
The Carbon Fund Carbon Calculator allows you to input office, fleet, business travel, employee commute, events, paper and shipping data into a formula, which then estimates your emitted tons of CO2 and Offset Cost.

CARBON FOOTPRINT CALCULATIONS Carbon Footprint Ltd.
Carbon Footprint Ltd is a leading provider of carbon management services. They enable organizations around the world to understand and reduce their emissions. Their solutions provide real business benefits including increased brand value & marketing advantages, in addition to energy and travel cost savings.

Energy Calculator and Software
The US Department of Energy has created a list of tools and software that you can use to assess your building's energy use.

Refrigerator Retirement Savings Calculator
Thinking about buying a new, energy star refrigerator, but not sure if you want to make the investment? Use Energy Star's refrigerator retirement savings calculator to determine how much your refrigerator or freezer costs to operate in energy & money and learn how much you can save with Energy Star!

PA Interfaith Power and Light
PA Interfaith Power and Light is a community of congregations, faith-based organizations, and individuals of faith who respond to climate change as a moral issue, through advocacy, energy conservation, energy efficiency, and the use of clean, renewable energy. PA-IPL is the Pennsylvania affiliate of Interfaith Power and Light (http://www.interfaithpowerandlight.org), a national religious response to the threat of climate change.

Small Businesses Guide to Energy Efficiency
The United States Small Business Administration's website is created to help small businesses green themselves. Becoming a green business means making changes across your organization, from the way you manage your day-to-day operations to the products you offer to your customers.

Computer Energy Savers
Energy Star has compiled all the resources you need to save energy, save money and help the environment just by activating power management features on your computer. You can cut the electricity used by your PC roughly in half, enhance data security, save time and help the environment with the simple click of a button.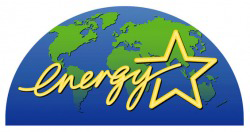 Energy Star for Small Businesses
Whether you own your building or are a tenant, you typically need lighting, heating, air conditioning, power for office equipment, and other services to stay in your business. With free, unbiased information and technical support from Energy Star, you can more easily improve your business' financial performance by reducing energy waste and energy costs, while protecting the earth's environment.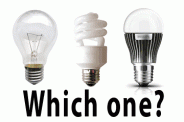 Lighting Guide
Lighting. Lighting is an area where small changes can add up to significant financial and energy savings. People are talking about CFL, T8 linear light, electronic ballasts and LEDs. Learn a little bit more about these with our Lighting Guide.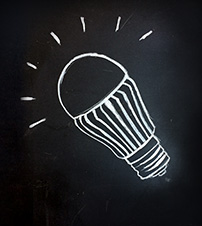 PPL's Energy Savings 101
PPL's website has helpful Energy efficiency and savings tips for residents and businesses. Click the image to view. Rebate and discount information is available for energy efficiency purchases!
QUICK, CHEAP CONSERVATION!
---
Turn it off & Unplug it.
Many appliances draw power even when they are turned off. Often called "phantom loads," this energy use can be attributed to nearly 5% of the electricity used in the United States. The Department of Energy estimates that 75% of electricity used to power electronics and appliances is consumed while the products are turned off. You can avoid this energy use by simply unplugging equipment when your not using it. Especially at night. Using a power strip is an easy way to cut power to several appliances.
Phantom Electricity Video
---
Recycle. Everything.
Recycling just makes sense. Instead of throwing plastics, metals and glass in the trash or burning it up in a incinerator, we can make useful products out of them. Learn more on our resources page.
---
Compact Florescent Light Bulbs….Better yet…LED'S!

CFLs use about 75% less energy than an incandescent light bulb and last about 10 times longer. The average CFL will save about $30 dollars over its lifetime and pay for itself in about 6 months.
Changing your light bulbs is probably the easiest, most cost effective change you can make in your business.
LEDs have an impressive lifespan (20-something years!) and are very cost-effective. You probably also know that they're a pricey investment that can run five times more expensive than incandescents.
Despite the cost, now's the right time to switch to LEDs. These bulbs have made significant advances over the last few years, finally delivering the warm light incandescents have comforted us with for decades.
As you can see in the chart, an incandescent can draw up to five times as many watts for the same number of lumens. Get a sense of the brightness (in lumens) you need before heading to the store, and throw away your affinity for watts.
---
Use a programmable thermostat.
It's estimated that installing a programmable thermostat can save you 10% on your annual heating and cooling bills. Some estimate its up to 20%. A programmable thermostat allows you to quickly and easily regulate temperature at different times. For example, you can use a programmable thermostat to raise or lower the temperature (depending on the season) of your office at night which allows you to use less energy. With a push of a button, the thermostat can then kick in the heat or AC to return you office to a comfortable temperature during office hours.
---
Change your temperature settings.
By decreasing your indoor temperature in the winter and increasing it in the summer, by just a few degrees, you can save up to 10% on your heating and cooling bills. Try keeping your indoor temperature at 68 degrees during the winter and 74 degrees during the summer. Lowering and raising these numbers, respectively, will save you even more.
---
Water Conservation
The majority of Wayne County, with the exception of a small part draining into the Lackawanna River and the Starucca/Cascade Creeks farther North, is a part of the Delaware River Basin Watershed.  This means that all of the water from our rooftops, parking lots, septic tanks, lawns and streams flow right into the Delaware River and eventually end up the Delaware Bay. What is your local watershed? By improving the efficiency of of our water using equipment, we can save money and protect our precious water sources and those living downstream from us.
---
Aqua: Efficient Water Use
Water is connected to all aspects of our lives. We use water not only to bathe and garden, but we also drink water for nourishment and use it for cooking. That's why it's essential that we use water efficiently. On this page you'll find tips on how to use water wisely in and outside your home, how to detect costly water leaks and detailed information on responsible landscaping solutions. LEARN MORE
---
Penn State Cooperative Extention
Learn about our Water Supply and Conservation on this interactive website: where water comes from, how we use it, and how we can conserve it.  LEARN MORE.