May 22, 2018
If you missed it last year, this Friday, May 25 is a chance to see the solar powered film festival in Honesdale. This time, the venue is Old School Farm, 303 Upper Woods Road, so you can enjoy great pizza, and BYOB while taking in the 90 minute festival, made up of 10 short films. Each film is selected for its ability to intrigue the viewer about other people and places in our big, beautiful world.
For more info click HERE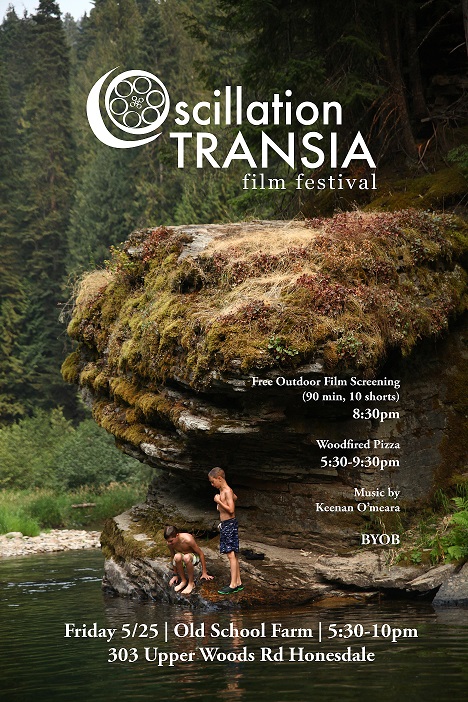 Screening begins at 8:30. Pizza is served beginning at 5:30 pm.
Music performed by Keenan O'Meara.
For more info about the film festival founders, and their solar equipment, Click:  Oscillation Transia Film Festival.
For more info about Old School Farm, Click HERE.