January 31, 2018
RESCEDULED FOR THURSDAY MARCH 1 at 7 pm in Hawley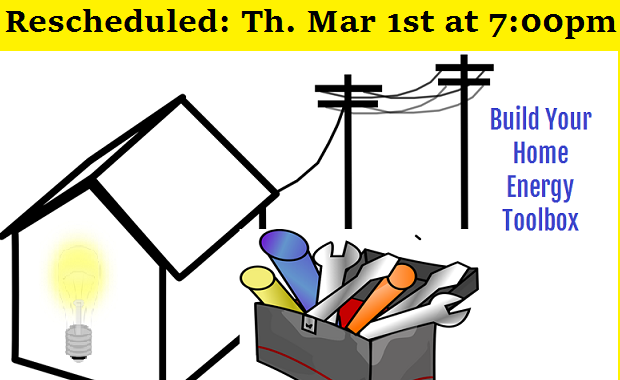 at Wayne Pike Workforce Alliance – 92 Main Avenue; Hawley, PA.
Learn the latest tools and online resources, to help manage home energy costs and shop for electricity. Save money by learning how your home uses and loses energy. Explore an overview of the benefits and limitations of renewable and nonrenewable fueled systems, including mini-split heat pumps and on-demand hot water systems.  What is the latest and greatest heating technology? What do you buy if your hot water tank fails?
Wayne Pike Workforce Alliance, PPL and SEEDS (Sustainable Energy Education and Development Support) will present this workshop to help you build the tools needed to make wiser choices about your home's energy use. Attendees will receive an overview of subzero air source heat pumps, air source hot water heaters and on demand hot water systems. This workshop is geared for residential electric and heating fuel customers. Learn what to shop for and what rebates are available. Computers will be available for demonstration of some of the online tools and resources available. Or bring your own a personal smart phone/tablet. Free WIFI is available. If you are a PPL customer, bring a current bill.
Presenters include Brian Stafford, Key Accounts Manager for PPL and Larry Reeger, Green Building Associate Professor at SUNY Sullivan.
REGISTRATION IS REQUIRED as space is limited.
Click HERE to register or call: (570) 245 – 12546
All registrants will be provided with information about any changes that weather may impose.
This event is free and open to the general public. Light refreshments will be served. Donations are appreciated.
SEEDS (Sustainable Energy Education and Development Support) is a non-profit organization that promotes energy efficiency, renewable energy and sustainable living. Click HERE to join the SEEDS newsletter.