July 1, 2019
WOW—have we been busy lately, collaborating with others to clean up the Lackawaxen River, supporting the outstanding recycling efforts at the Roots & Rhythm Festival, and providing hands-on-training through our popular annual DIY Solar Installation Workshop. Have a look at how these efforts contribute to a more sustainable future for our region!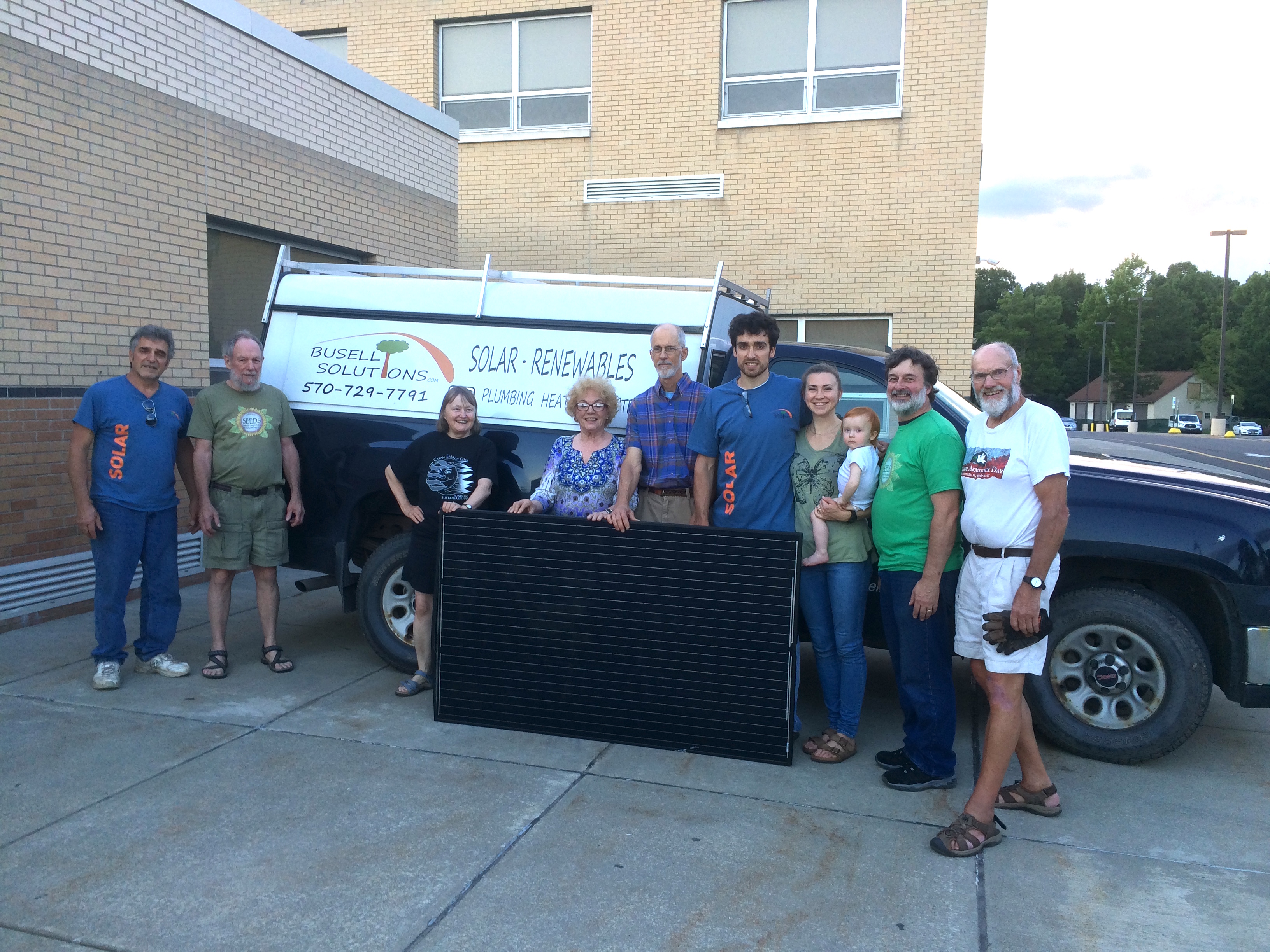 Sustainability superstars–SEEDS volunteers and Buselli Solutions–presented another great DIY Solar Installation Workshop on June 25 and 26. SEEDS has conducted solar workshops for a decade now, leading to startups of solar businesses such as Buselli Solutions as well as many solar installations throughout the region.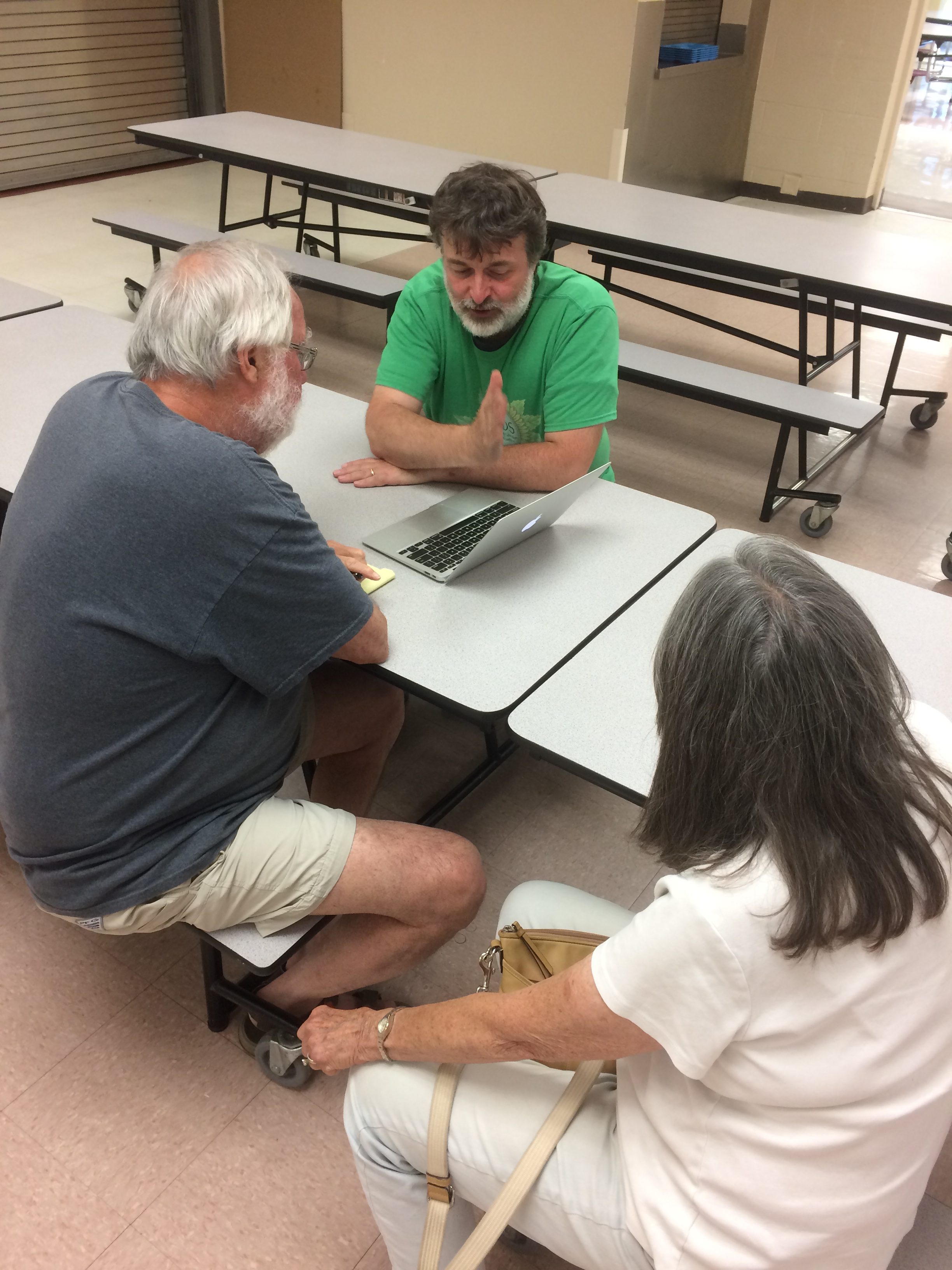 SEEDS board member, Jack Barnett assesses the solar potential of a site owned by workshop participants.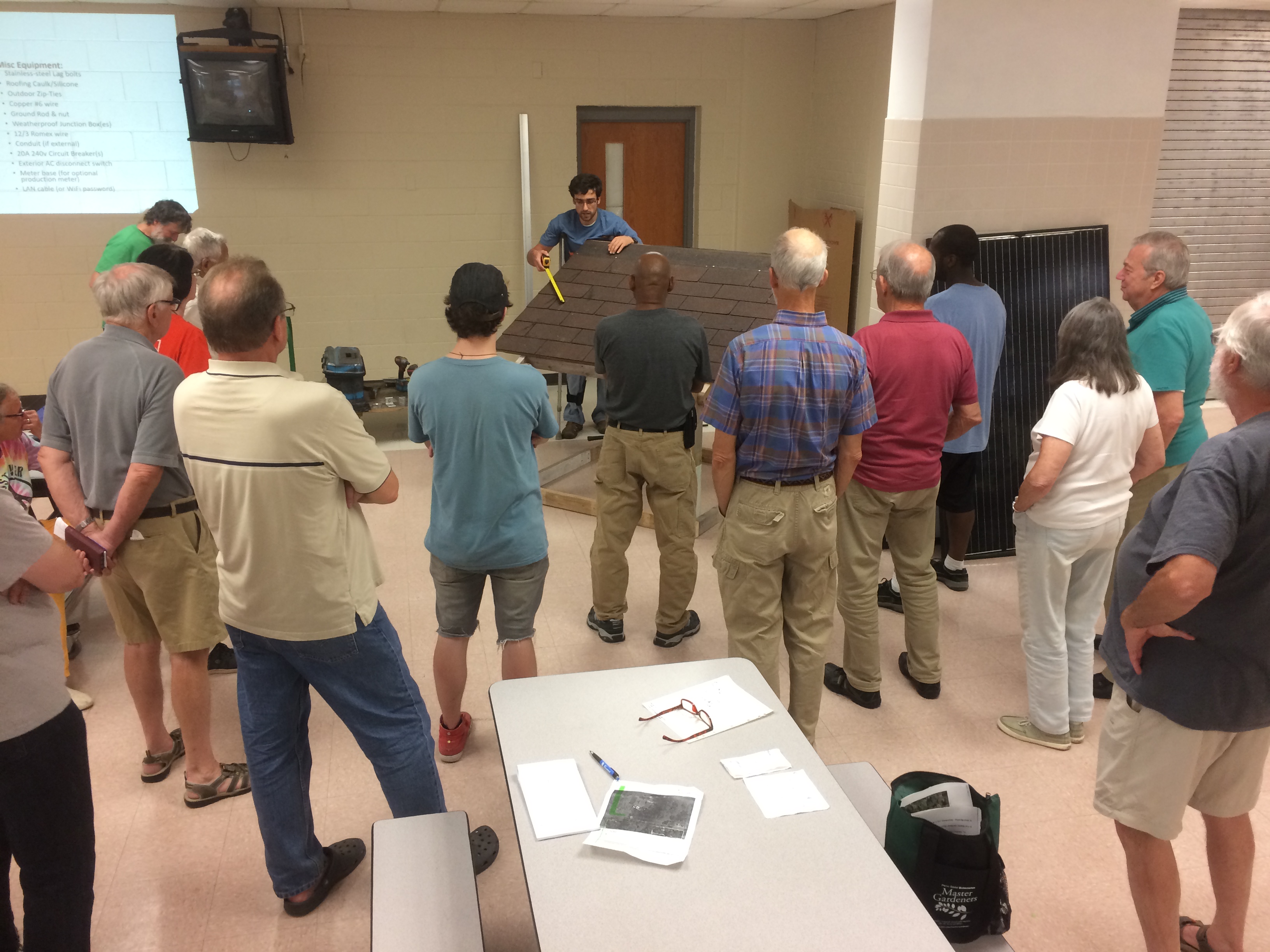 Despite recent knee surgery, Blair Buselli of Buselli Solutions guides participants through a hands-on demo of the installation process.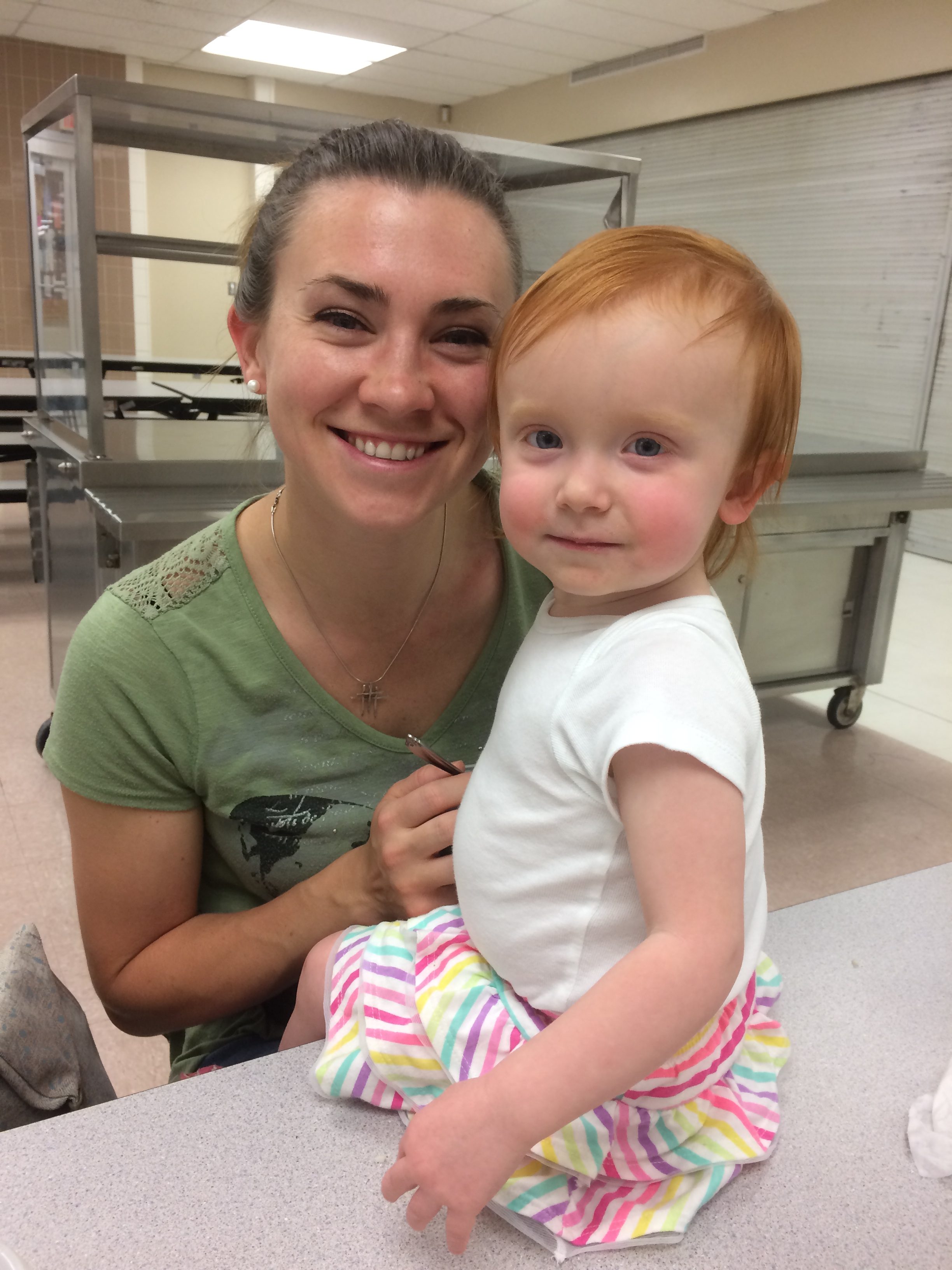 Presenter Blair Buselli's wife and child, Aurora and Ella, attended both nights of the DIY Solar Installation Workshop–a testament to the importance of working toward a more sustainable energy future for all!
SEEDS volunteers also supported the outstanding recycling efforts overseen by Cheryl and Stu Badner (a past SEEDS Board Member!) of Corporate Waste Consultants at the Honesdale Roots & Rhythm Festival on June 15. Kudos to all who have made the festival into a zero-waste event that has won awards for this significant achievement!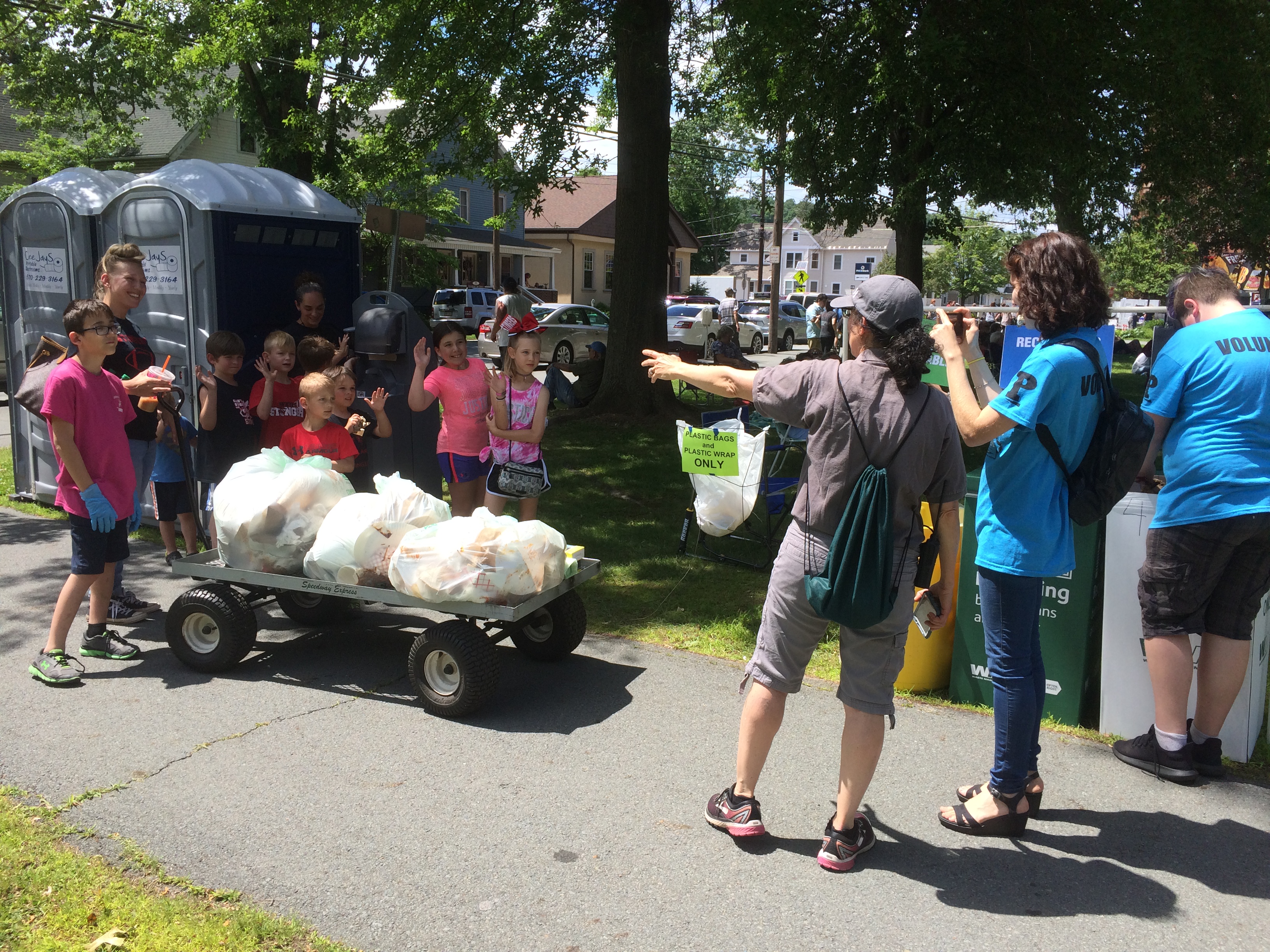 Cheryl Badner guides a group of young volunteers helping out with the recycling effort at the 2019 Honesdale Roots & Rhythm Festival.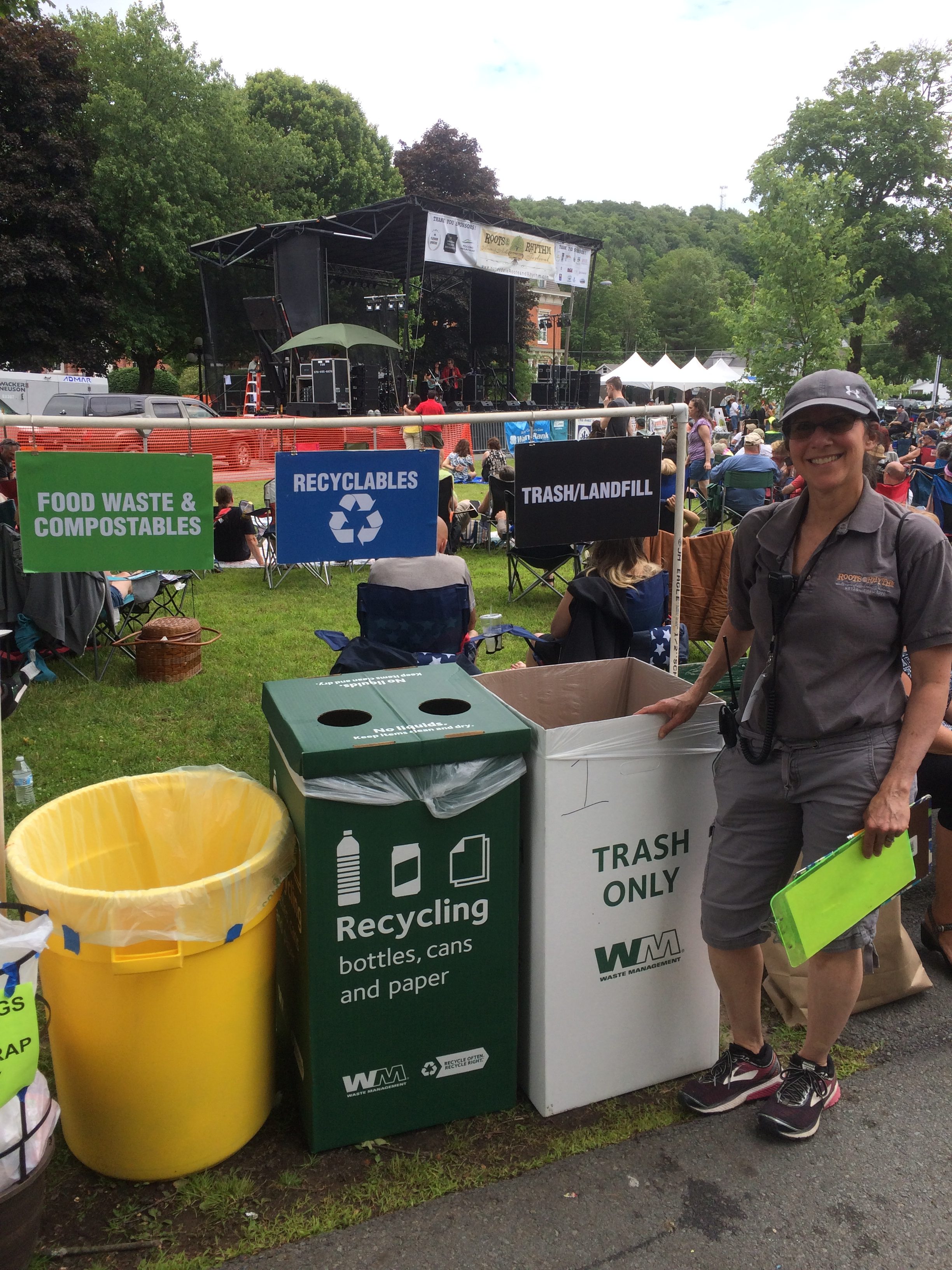 That big grin on Cheryl Badner's face is due to the zero waste recycling success at the Honesdale Roots & Rhythm Festival.
SEEDS also collaborated with Honesdale's Here & Now Brewing Company and Pig Farm Ink to tackle several miles of the Lackawaxen River during the first Get Trashed River Cleanup in June. Shout out to all who supported the event, including the Honesdale Borough Council and neighboring businesses, churches and friends who agreed to closure of 7th Street for fly fishing demos and the chance to share info about sustainability following the cleanup. Sustainable futures include caretaking the waterways we are blessed with. Community collaboration makes a difference!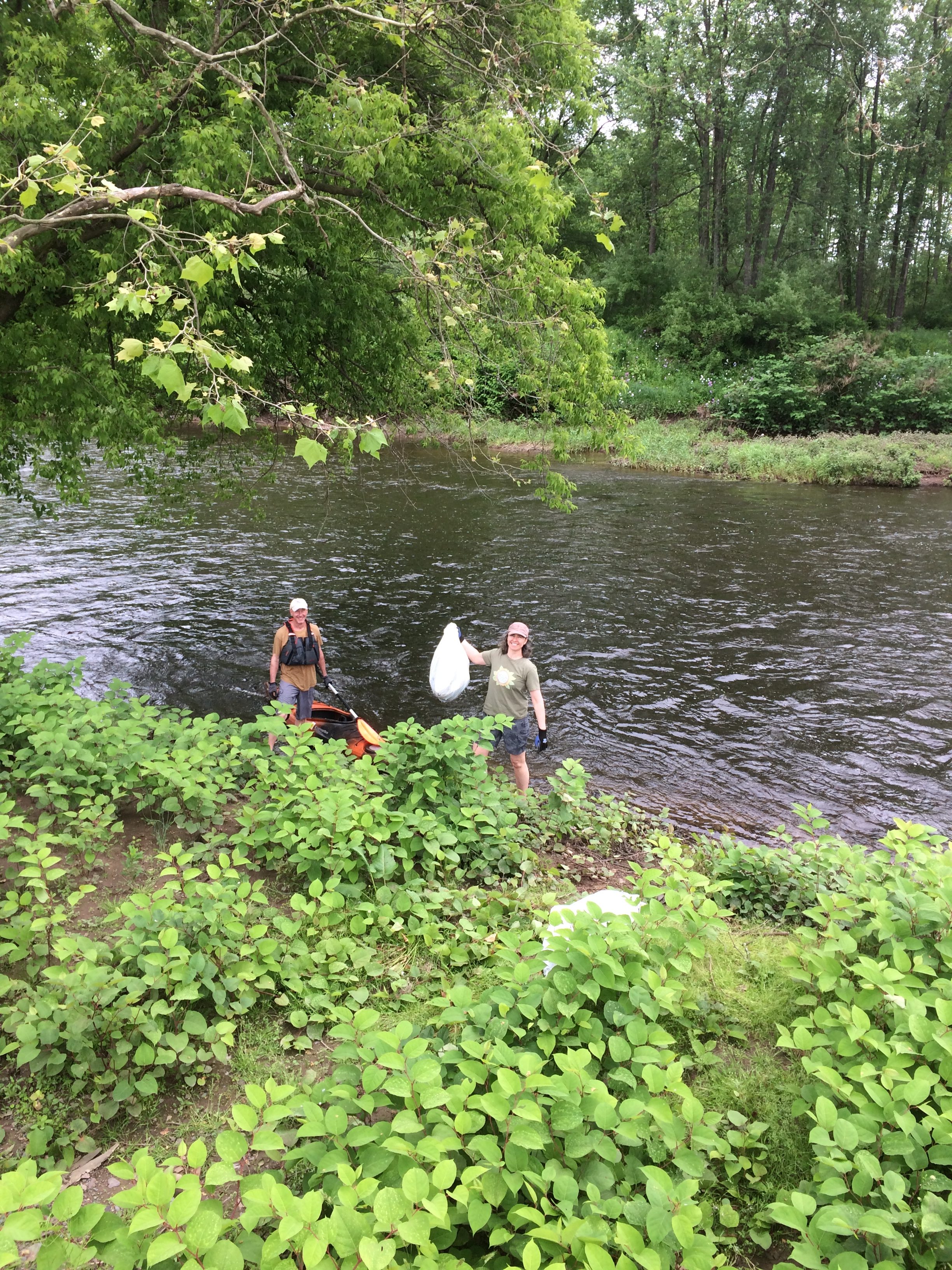 SEEDS board member, David Ford and Krista Gromalski clean up the riparian zone.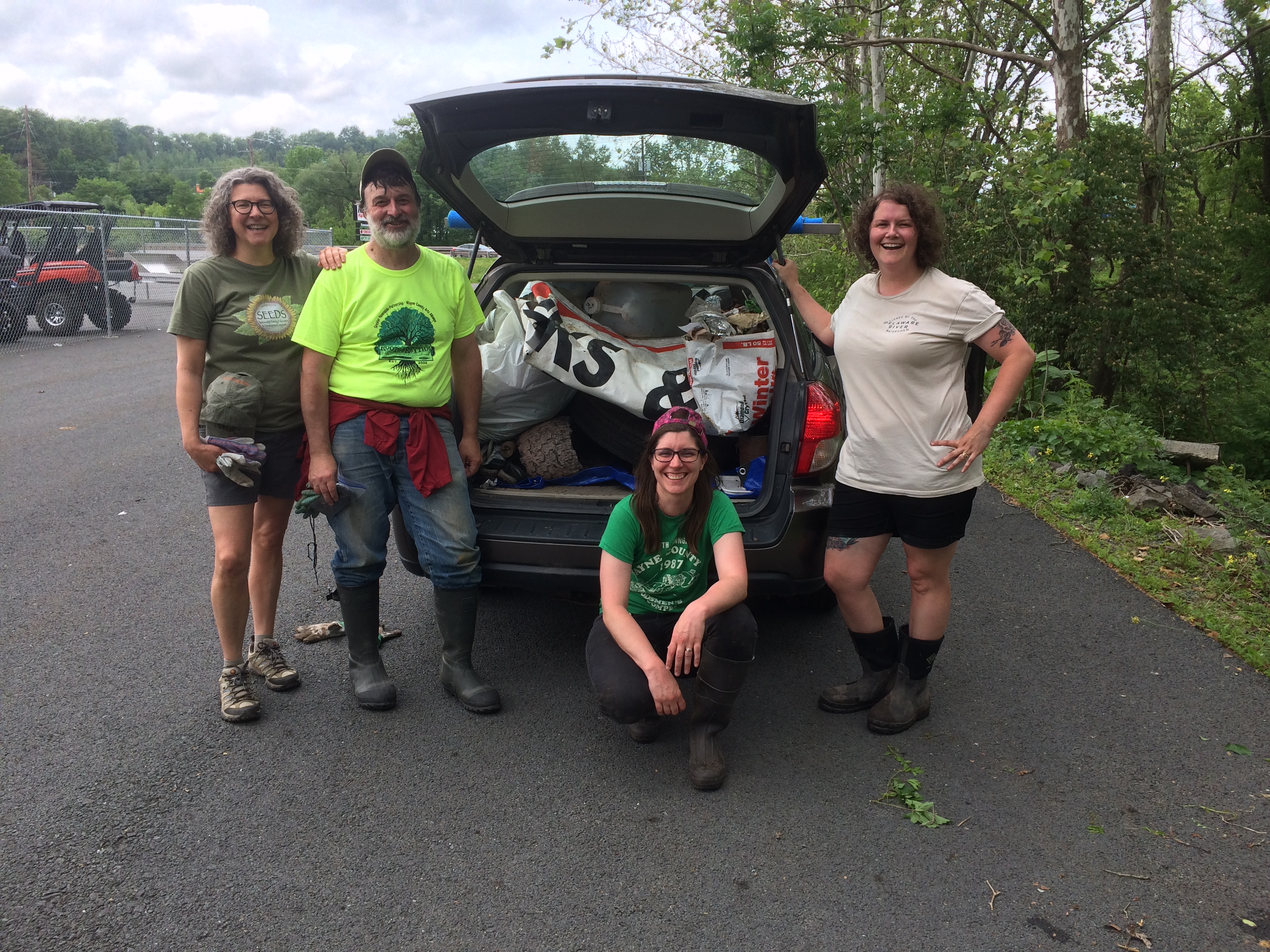 One SEEDS team filled up a Subaru and sent more bags to the dumpster via another team's pickup truck.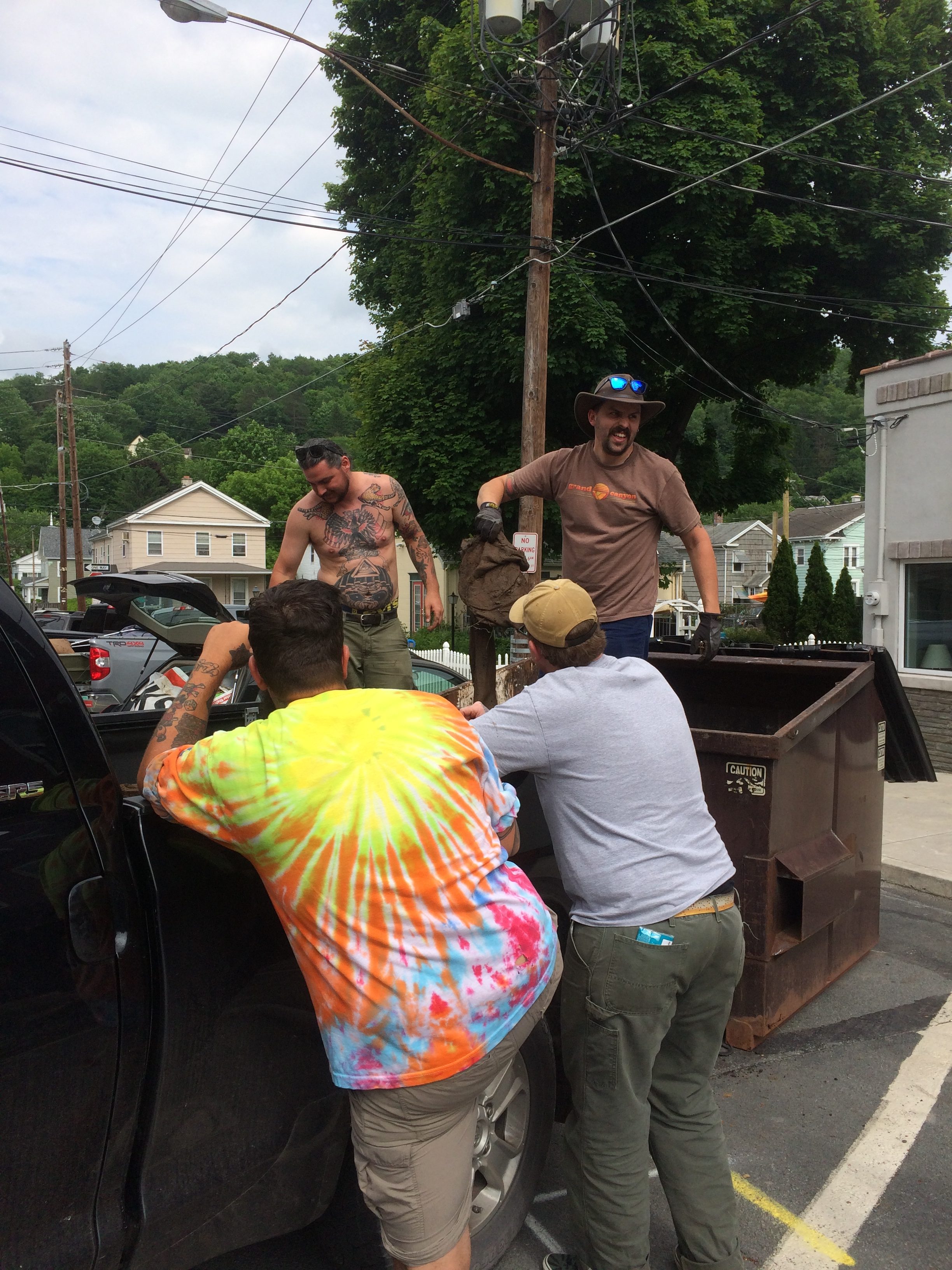 Getting the job done–one dumpster at a time. Four dumpsters were filled by day's end.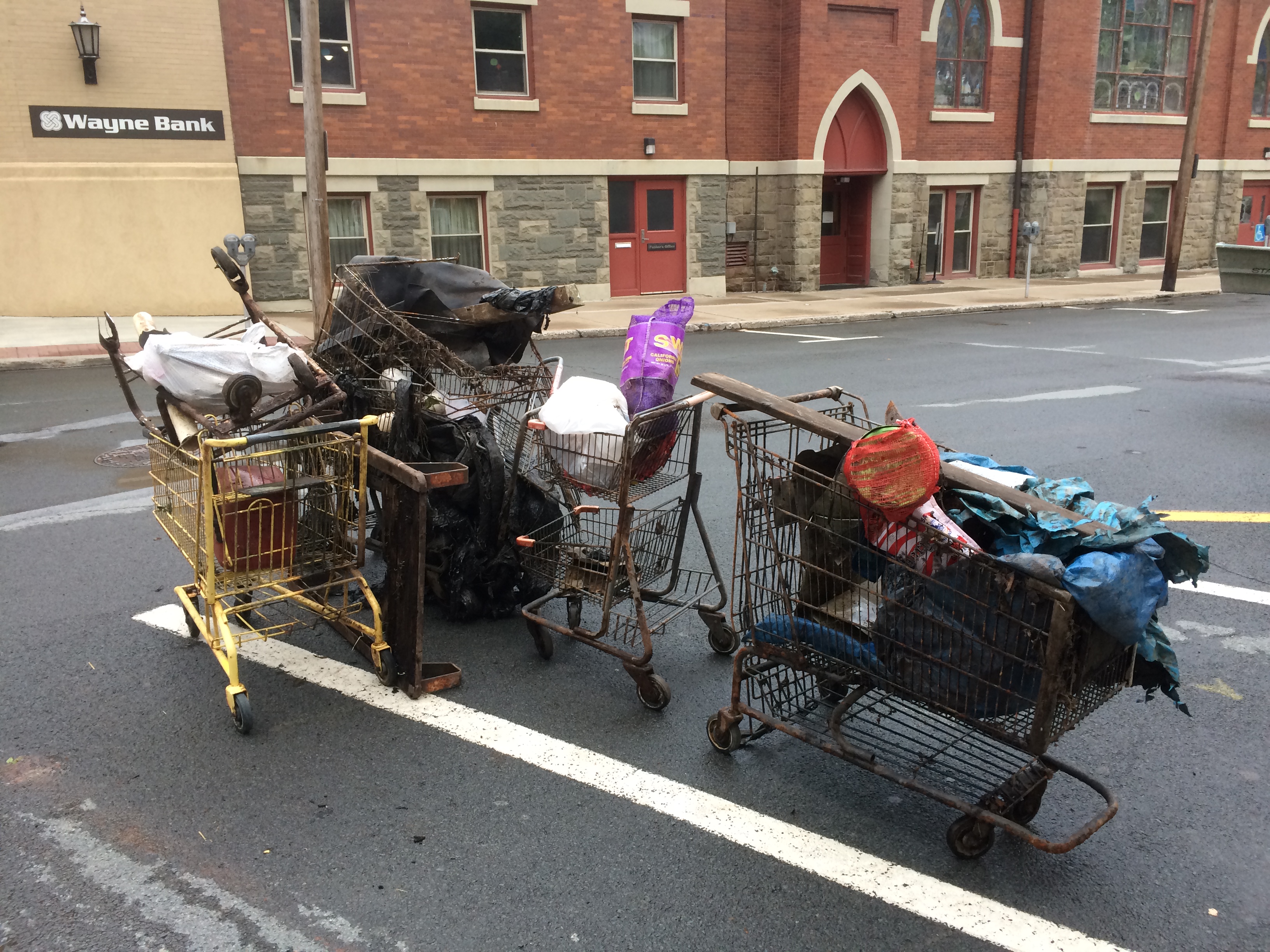 Some of the trash no longer littering the lovely Lackawaxen River. Good riddance!
And in the "stay tuned" department—a local group is working with the Highlights Foundation on a new project called "Boyd's Mills Net Zero." The project is in the planning stages and will combine power conservation, renewable power generation, education, and funding to help the Boyd's Mill campus be net zero or net positive. This project seeks to expand knowledge of ways we can transition our energy economy. We'll keep you posted!