Renewable Energy
Search Advanced Energy Legislation
To keep tabs on all the enrgy-related bills in your state, check the Advanced Energy Legislation Tracker (AELTracker)
---

NRDC Renewable Energy in PA
With 58,000 farms and 2.7 million livestock (cattle calves, hog and pigs), Pennsylvania's rural regions have enormous potential in biofuel and biodigester development. Though Pennsylvania has one of the nation's largest coal-mining industries and second-largest nuclear industry, parts of the state are in the national vanguard of clean, green energy use. As technologies improve, renewable energy systems can enhance self-sufficiency by bringing more jobs and income to local economies.

Apple Pond Farm
Apple Pond Farm, a horse-powered organic farm, is striving to be as independent of fossil fuels as possible. With several wind and solar renewable energy systems, they serve as a demonstration ground for what a clean energy future might entail.

PA Solar
PA Solar is a project of the Commission on Economic Opportunity (CEO). This website provides solar information service and solar energy program updates.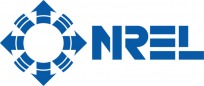 National Renewable Energy Laboratory: Dynamic Maps
A database of maps depicting the viability of different renewable energy options in the United States. Also many valuable analysis tool including "In My Back Yard" a tool that allows you to virtually build a solar array on your site and predict its output.